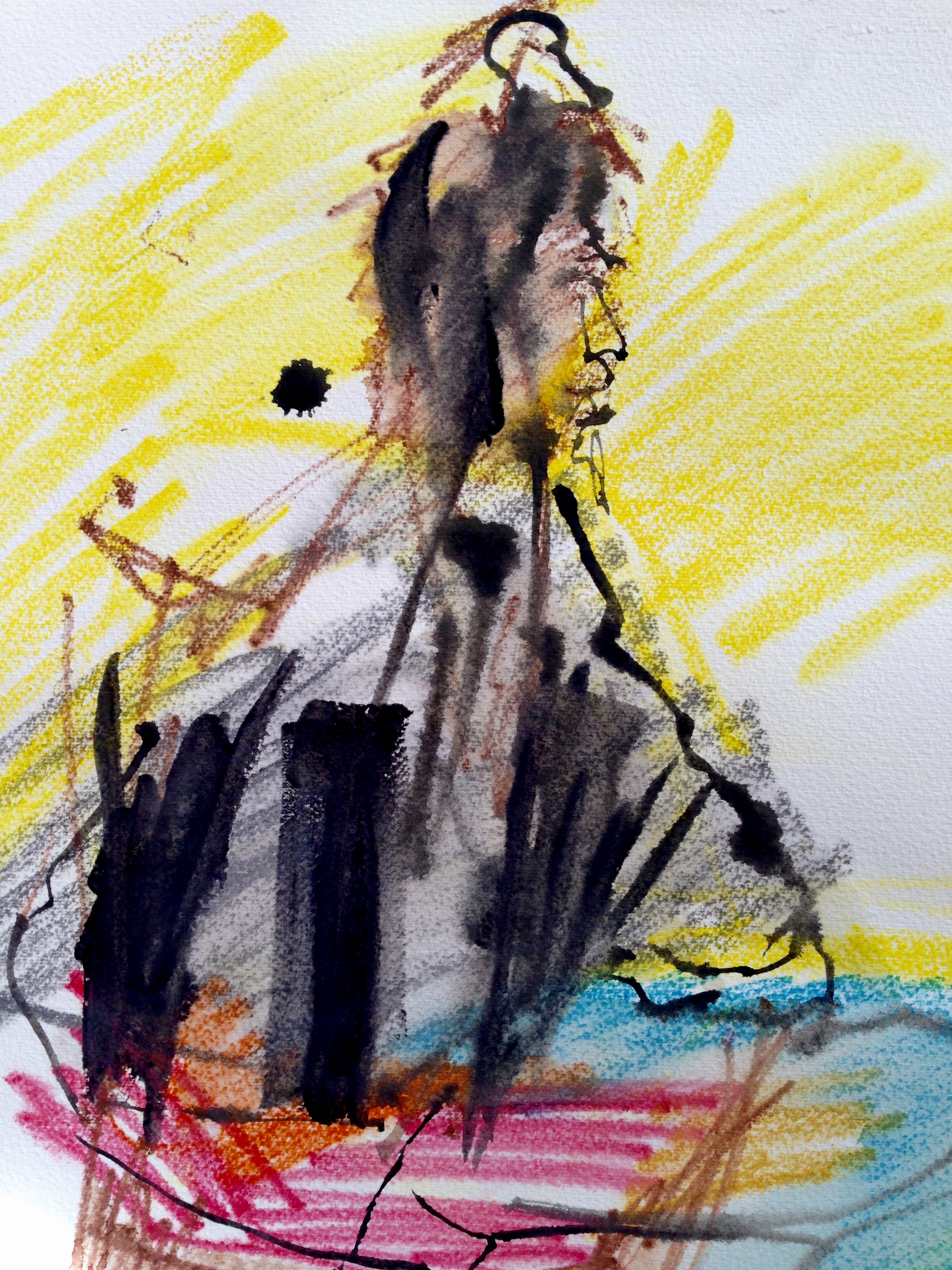 Watercolor - A moment in Time -
One of my favorite media!!!! For me, watercolor is a free whimsical style - a spontaneous moment when my mood explodes and I have an immediate relationship with my model.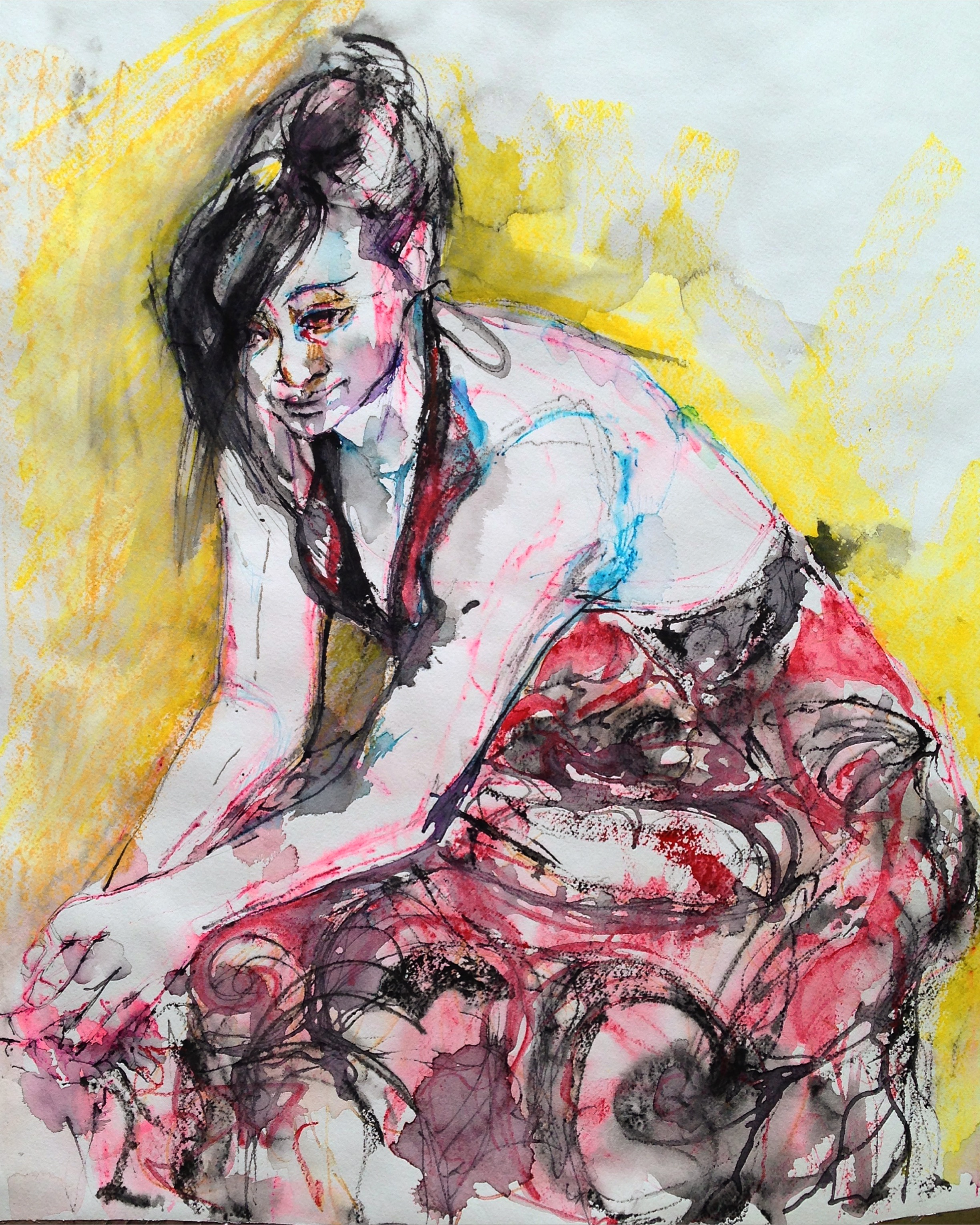 Rachel - A Special Model -
When I saw her for the first time in the art studio, she gave me a very comfortable and calm sense. Rachel moved slowly with a feminine style. It took minutes to understand her difference. Rachel's eyes, hands and legs moved with a dissimilar beauty. I immediately understood her physical difference and immortalized this essence with color and form.