Reincarnation.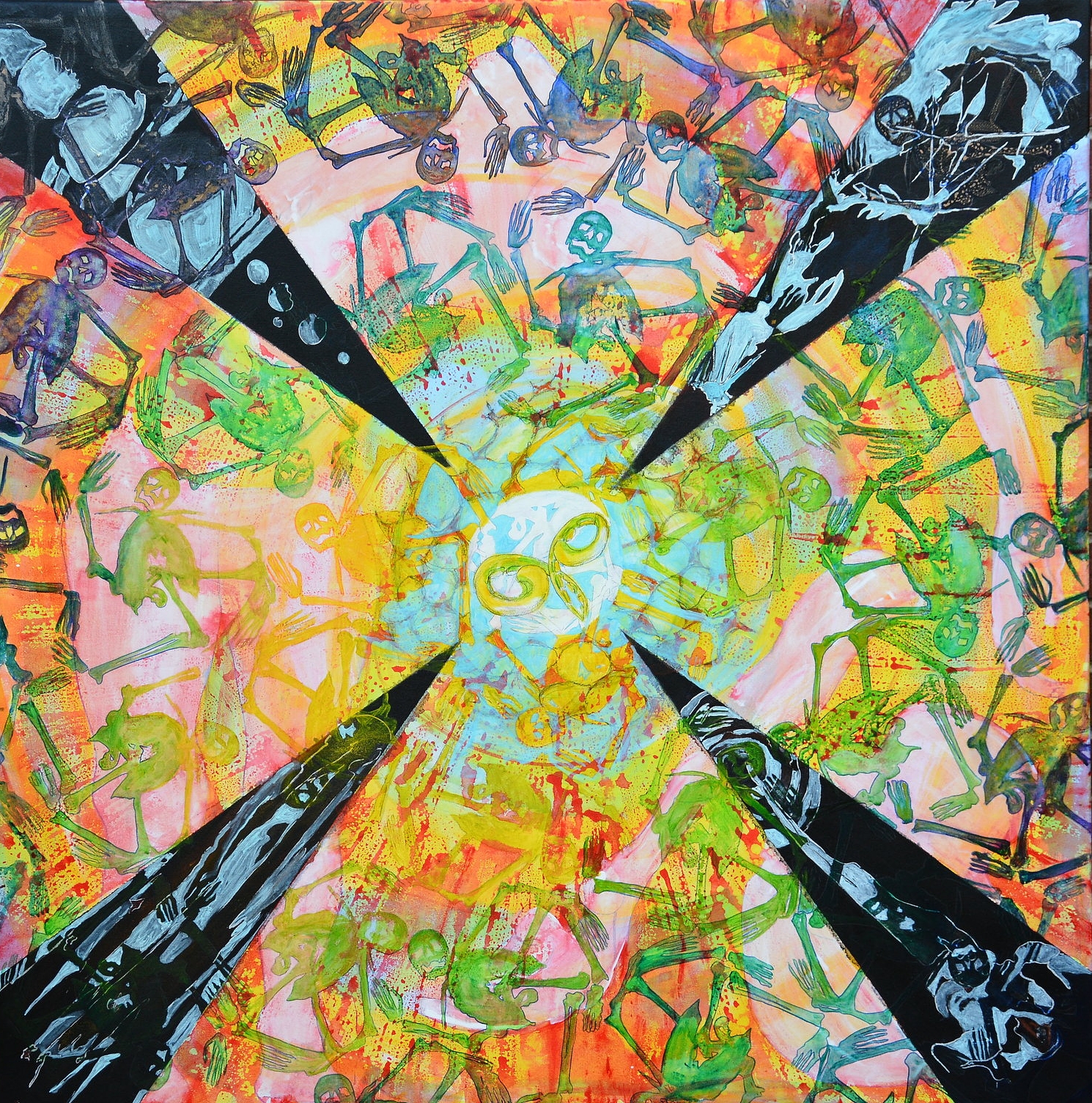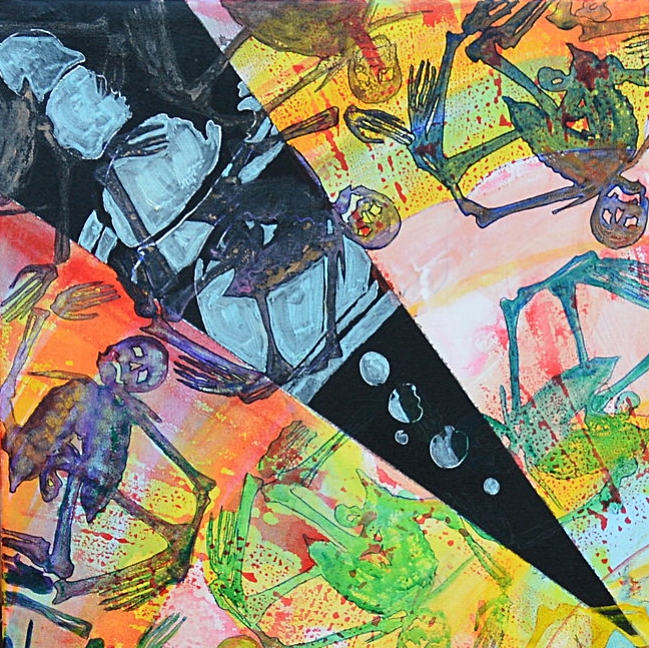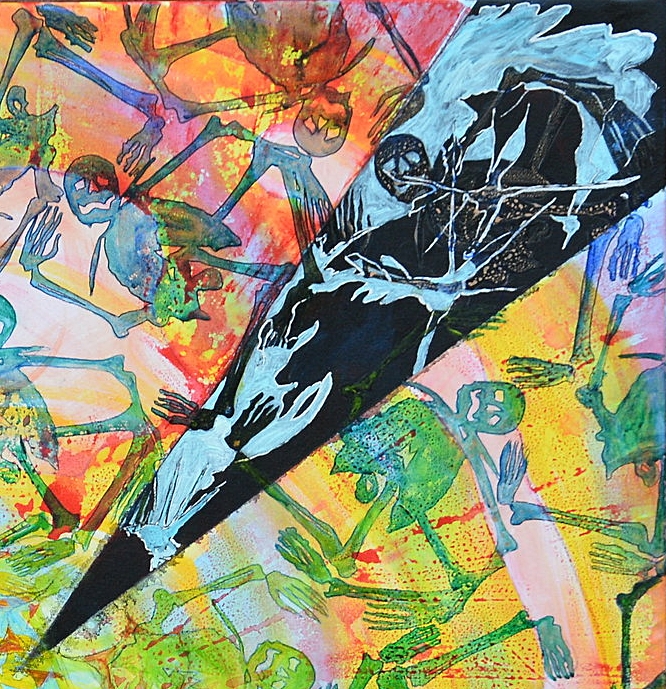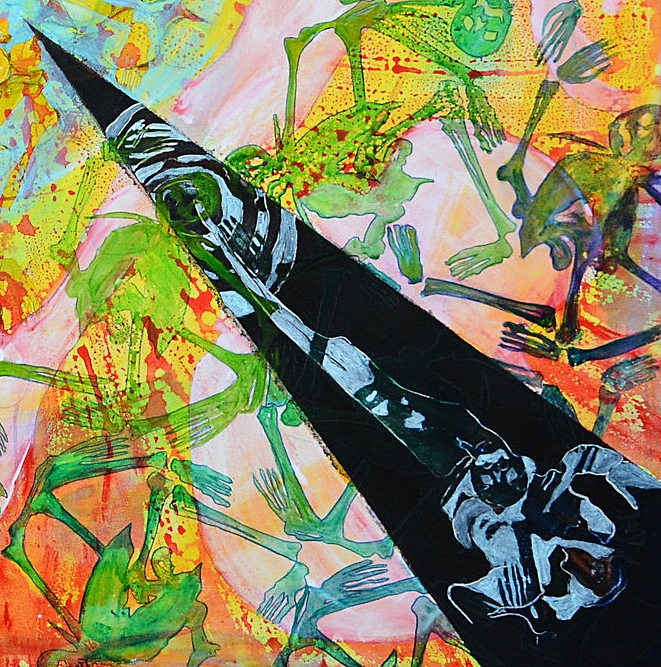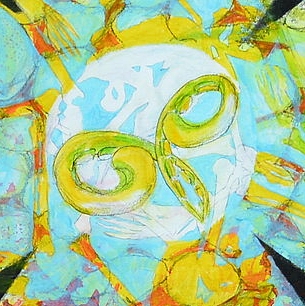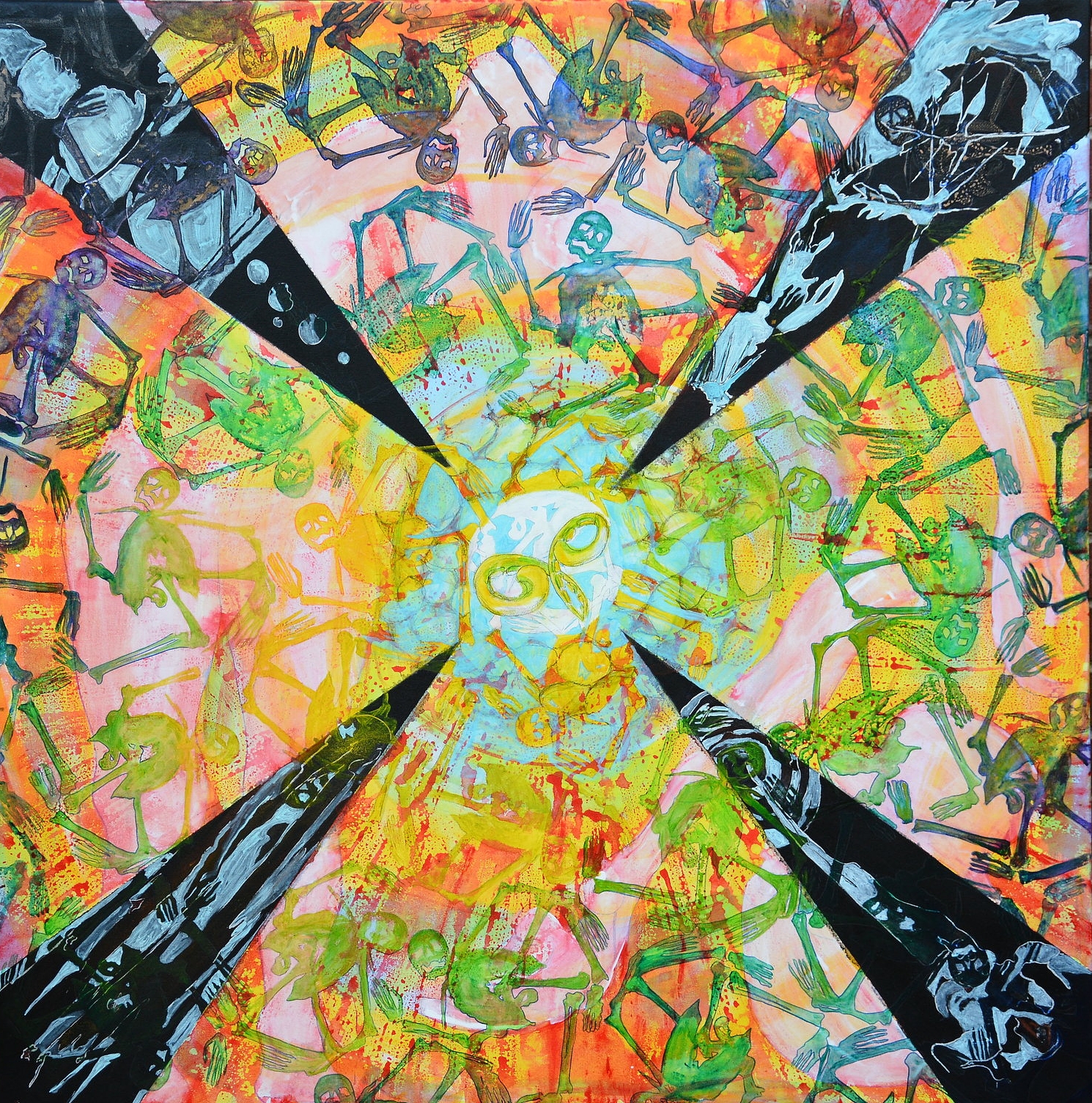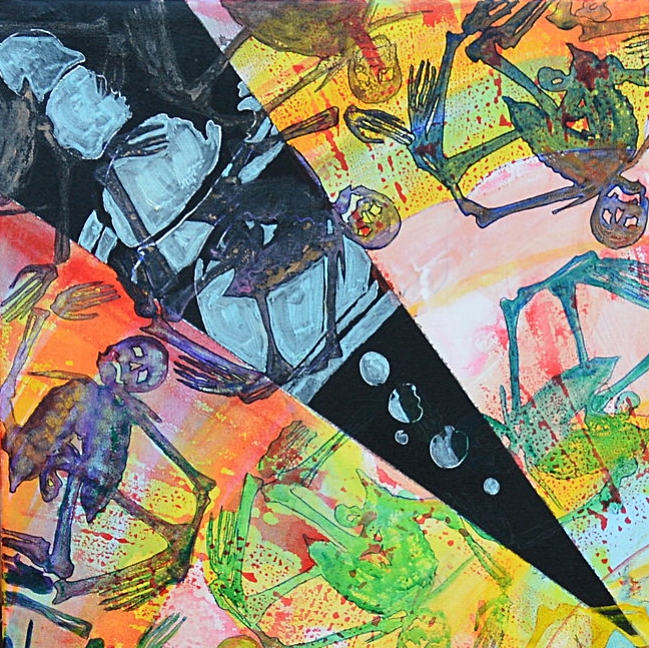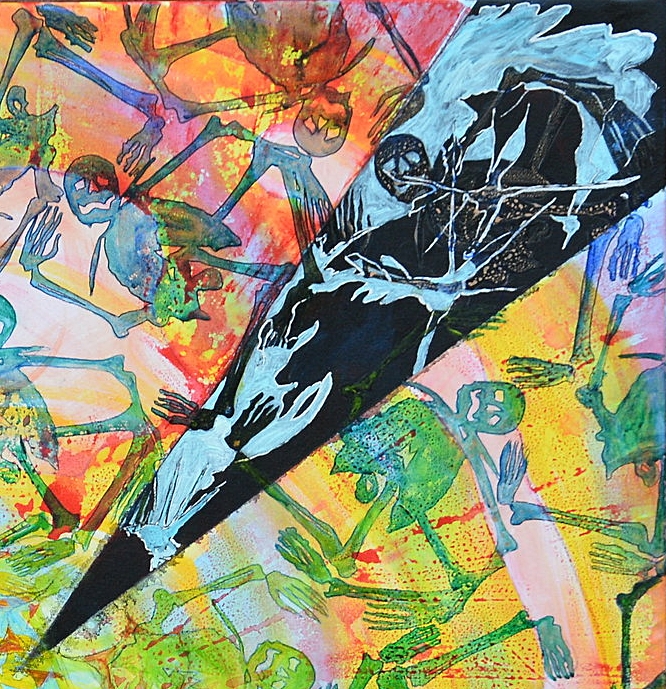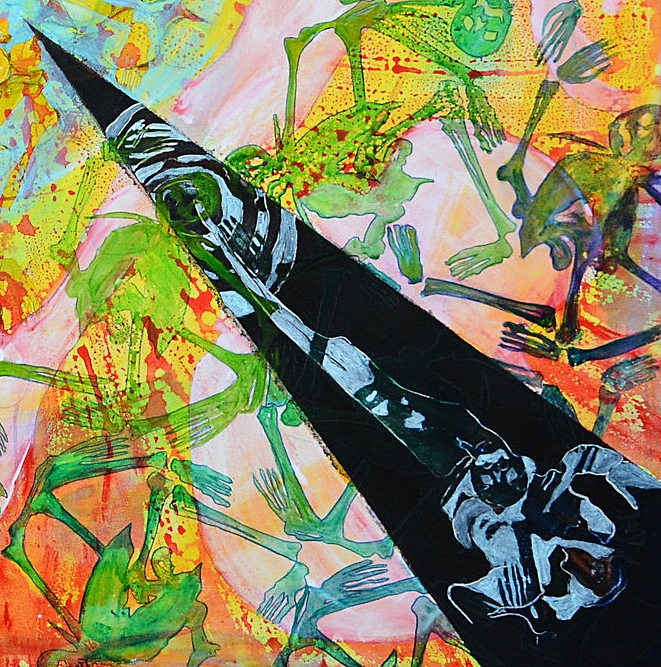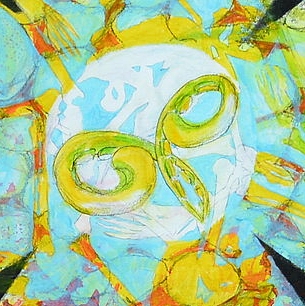 Reincarnation.
40"X40" Multimedia on Canvas
If you look at the surrealistic painting, you see there are four rectangular forms from the four corners pointing toward the center. This is where the new life is reborn. The ancient plant shows the beginning which could be the fallopian tube. As you look at the painting, the skeleton's centrifugal force pulls you into the center and the reincarnation. Look at the corners. We are around the sun, the galaxy develops from nothing, from the black hole to the beginning stars. The color in the center shows the sun as we are around the galaxy. As we go out from center primary colors develop into the darkness. The reddish color, washed into the canvas, represents the blood as it nears the end. The painting builds up with several layers. Every layer has to be perfectly matched.
I can envision the finished look from the beginning. Even with that vision, before starting to paint on the stretched canvas, it needs a couple of sketches. The first layer, pieces of the human body, is a scattering of colors which are matched with the background. Then, comes the four galaxy corners. Every layer and every media have different drying times. Some of the media need hours or days to dry. The third layer needs a thin coat of sellack. Then the already designed and made skeleton stencil, starts to race around. I continue to paint and the skeletons race ever more quickly. I have to follow the primary colors and paint furiously so that they may arrive at their destiny. And when I finish, in the middle of the center, drawn and painted and ready to receive the skeletons, reincarnation awaits.